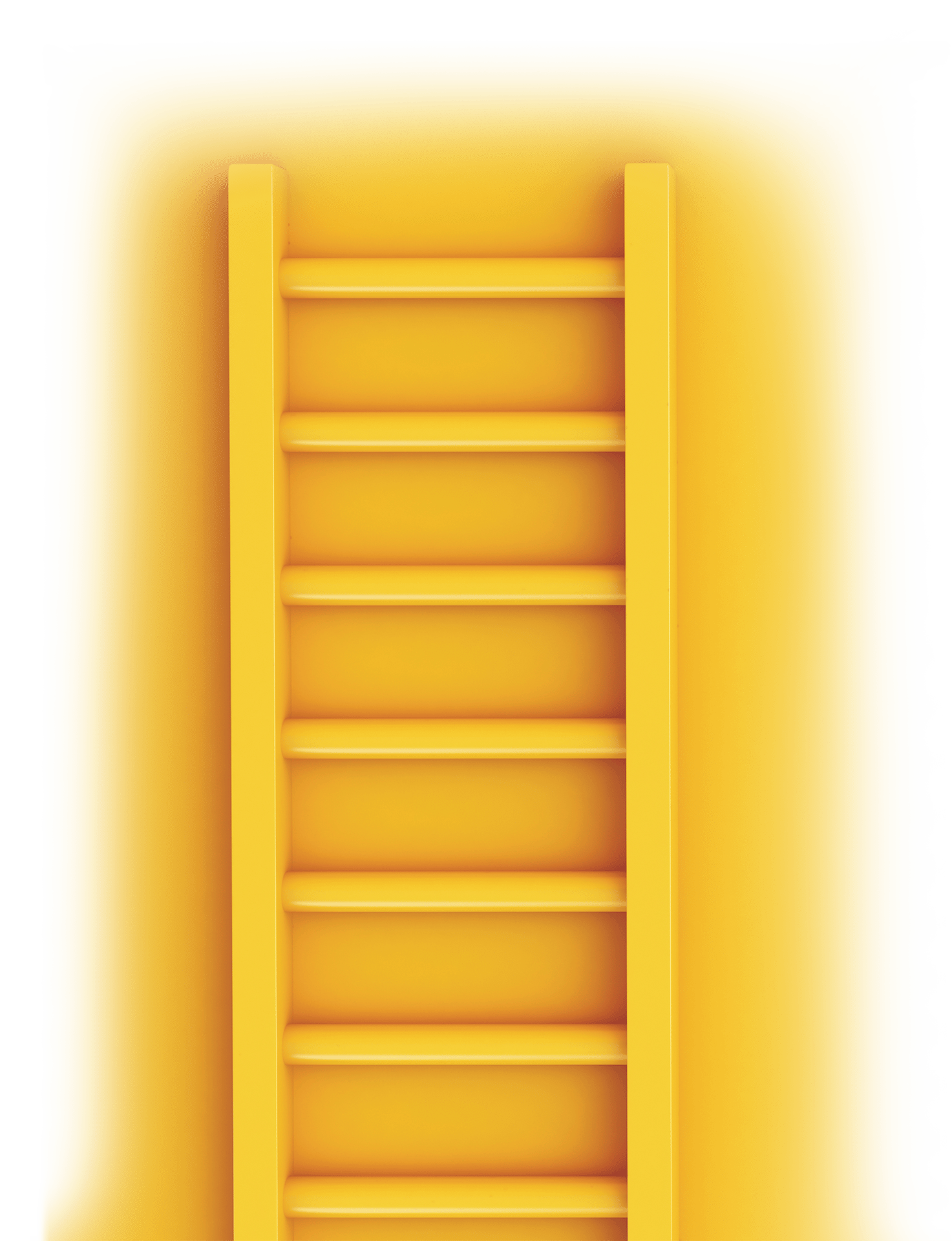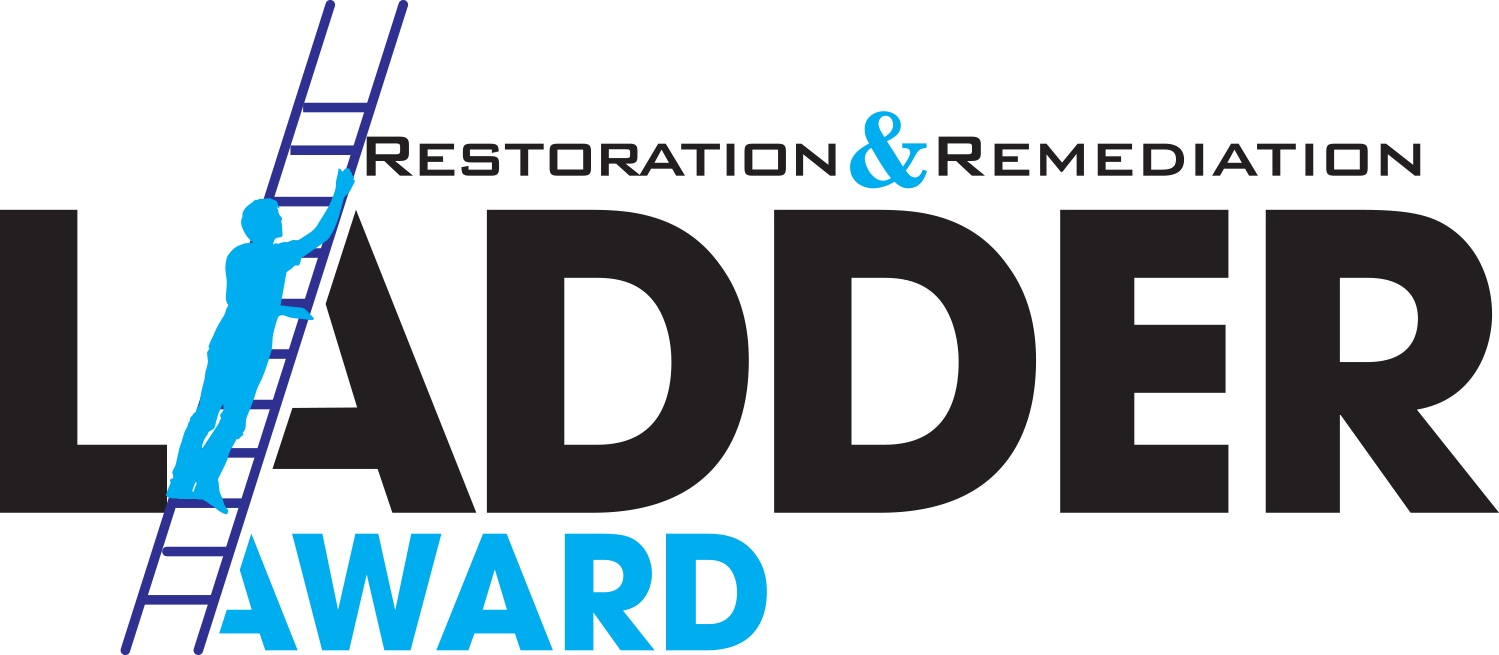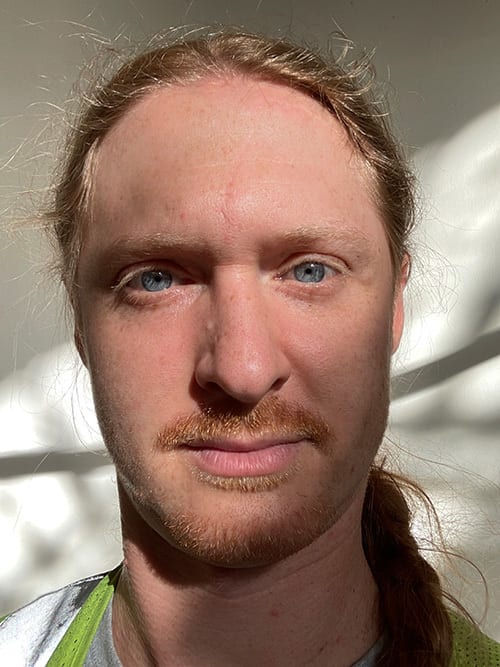 Photo credit: nicomenijes / iStock / Getty Images Plus via Getty Images
Celebrating leaders climbing the ladder of success in the restoration industry.
Taking Nicholas Hopkins' career path proves no easy task. One needs to live in two cities hit by hurricanes, work as a drug counselor and get a master's degree that entails studying historic methods for carpentry, masonry and metal work. Oh, and it helps to walk around New York City as a youth and fall in love with the craftwork on display.
Following Hopkins up the career ladder may be a challenge, but the fact that he is where he is at his age — historic restoration foreman at EverGreene Architecture in New York City — earned him the 2022 Ladder Award from Restoration and Remediation Magazine. The award honors outstanding young restoration professionals 35 years and younger who are climbing the ladder of success and shaping the future of this industry. These individuals exhibit leadership, drive, innovation, care for clients and colleagues, community service and a clear passion for the industry.
This year, 16 young individuals from the restoration industry were nominated for the Ladder Award. Each nomination was scored by a panel of industry judges. Hopkins was cited for his "impressive field skill."
Hopkins grew up in an Italianate house in Jersey City, New Jersey, where he participated in family restoration projects. He also spent a lot of time across the river in New York City, taking in that city's abundant displays of craftsmanship.
By 2005, his family was living in New Orleans when Hurricane Katrina hit. Hopkins spent his last high school spring break as a volunteer gutting homes damaged by the storm.
"It's one thing just to gut houses," Hopkins said. "It's sort of an empty feeling. You have no connection.
"But when you talk with the families, talk to people in the neighborhoods, it's a deeper connection."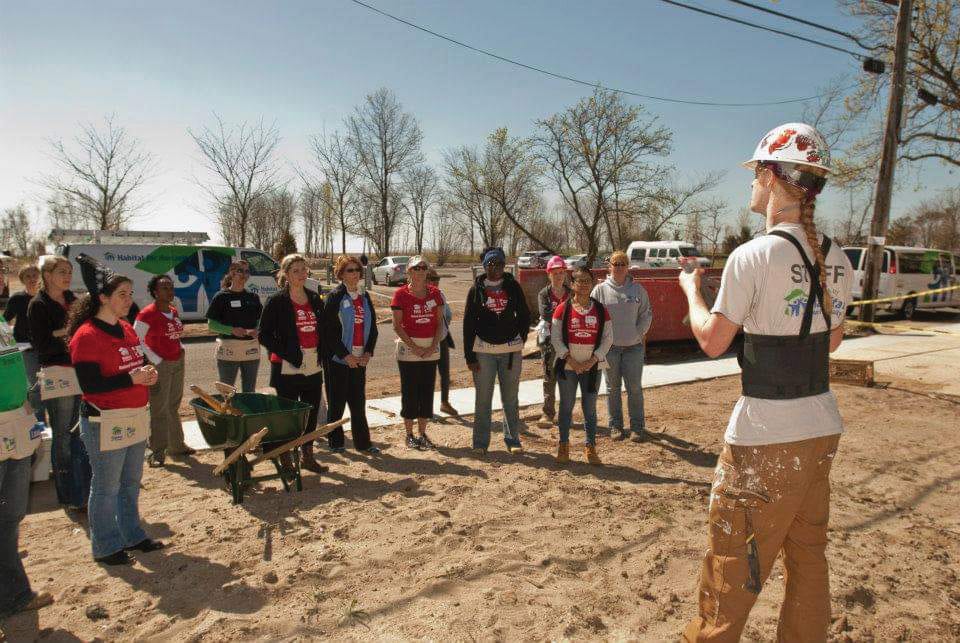 ANOTHER HURRICANE
After college, he returned to Jersey City and started work as a drug counselor. Hopkins soon realized that wasn't his calling and began working with Habitat for Humanity as an Americorps member. That's when Hurricane Sandy hit New York and New Jersey. Hopkins and some others convinced their supervisors to direct Habitat's resources to restoring houses rather than building new ones.
Hopkins followed that experience with a return to school. He attended the master's degree program in historic preservation at Tulane University. Most students focused on the theory of preservation, but Hopkins was one of two students that took the hands-on tract. That meant learning the skills of historic carpentry, masonry and metal working.
He put those skills to work by freelancing as a carpenter working on historic shotgun houses in the Faubourg Marigny neighborhood. Nick also interned at Andrew's Blacksmith and Welding, where he learned how to weld, salvage, and restore historic cast iron fence systems in Jackson Square and St. Charles Avenue in New Orleans
After graduating in 2017, Hopkins spent time at another firm as a carpenter before joining EverGreene. He knew of the firm coming out of college and had watched it grow. Hopkins himself felt he outgrew his last job and saw an opportunity at EverGreene.
That opportunity, however, came during the worst of the pandemic. Hopkins joined EverGreene in 2020. His first major project was the James A. Farley Building, converting what was once New York City's main post office into office space for Meta Inc.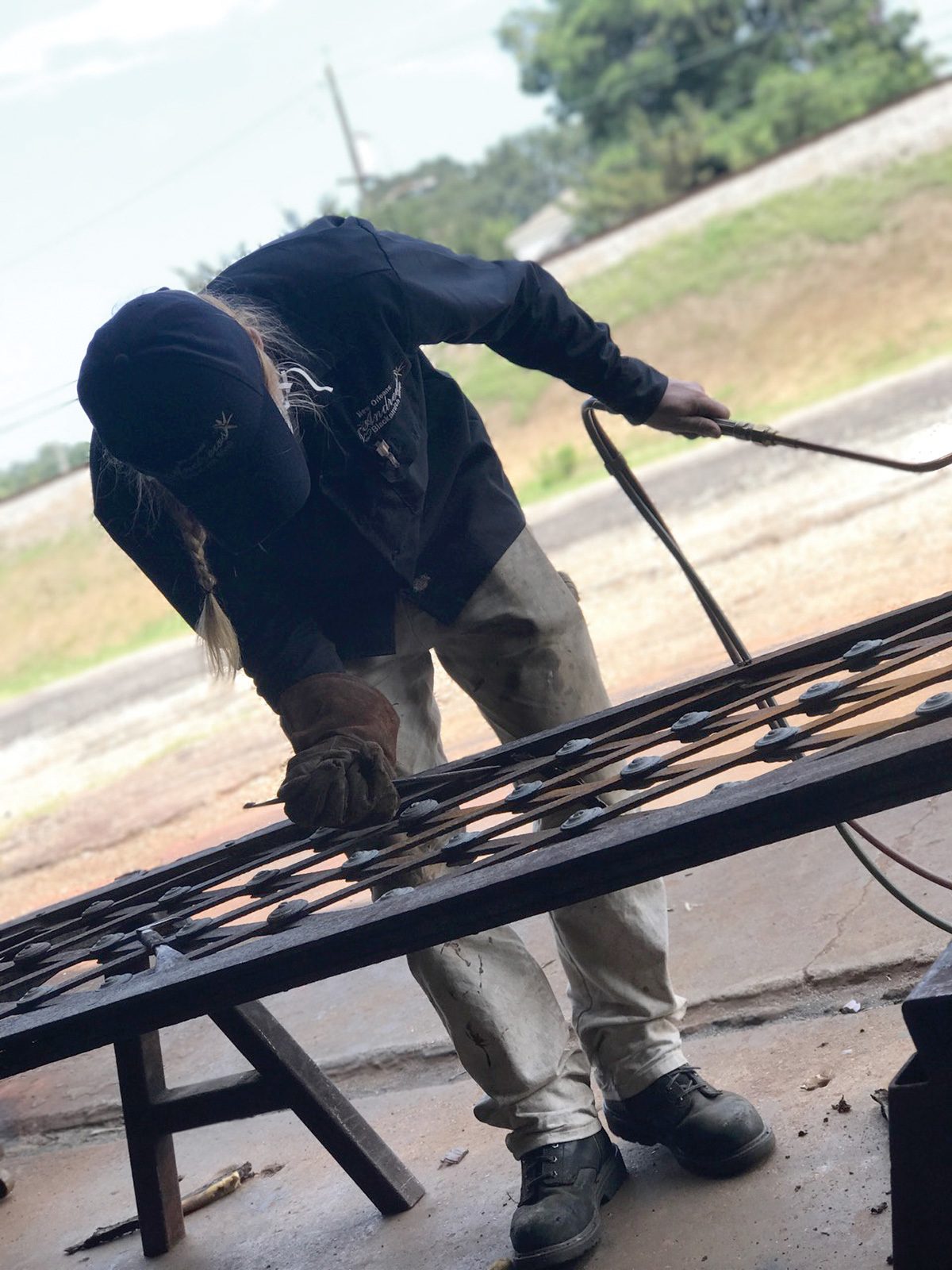 UP IN THE AIR
Now Hopkins is working on an especially challenging project — a retail development built under the Palace Theatre in New York's Times Square. What makes this unique is the developers first needed to create a space beneath the 109-year-old building.
"This was a landmark building, so they couldn't knock it over," Hopkins said. "So their idea, which I've never heard of before, was to lift this historic building 30 feet in the air."
Hopkins now determines what damage the operation caused and oversees the needed repairs. This means working with union tradesmen who specialize in fields such as plastering.
"I basically supervise dying trades," Hopkins said.
The number of specialists in these fields decreased considerably during the pandemic as many opted for retirement. Almost all of the workers come from overseas, which sometimes makes communication a challenge. The lack of native talent is something Hopkins would like to see change.
"I encourage people who are in high schools and don't what they want to do, to look at trade schools," he said.
Hopkins will jump in and lend a hand when needed. As one of the youngest and most slender guys on the site, he recently found himself touching up plaster in a tight spot. His main job, though, is keeping the project on track and communicating with the client.
"I can joke around," Hopkins said. "There are times when I can not be absolutely insane about accomplishing things by the end of the day. But they're there to work."
IT TAKES DEDICATION
Down the line, Hopkins sees himself doing more consulting for the sake of saving spaces, intervening when people want to take the less extensive path. Even then, he finds it hard to picture a time when he isn't on the frontline.
"I see myself continuing to surround myself with historic projects and being someone who never says, 'That can't be done,' or 'That's not worth the time it takes to save or salvage," Hopkins said.
That level of dedication leads to times of struggle. Hopkins said his best advice for young people entering historic restoration is to prepare themselves for those days when they want to give up, because there will be many. It takes a high level of commitment to keep going on those days.
"You can't like it," Hopkins said. "You must love it."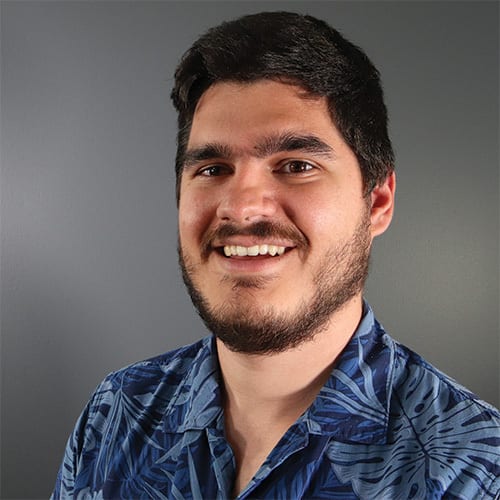 Alexandru (Alex) Duta
Co-Founder, Albiware
Duta is a restoration entrepreneur and co-founder of an eight-figure restoration company out of Chicago and Albiware, a restoration job management software. His passion is helping others grow their restoration businesses through efficiency and social responsibility.
"I found out about the restoration industry through my father who was a subcontractor for some of the largest restorers within the Chicagoland area. We teamed up with the dream of creating a market leader in the Chicagoland restoration space that challenged the status quo of restoration.
"Throughout my career, I realized that our success was a result of differentiating ourselves from our competitors and applying modern day practices from other industries into restoration. If you copy your competitors, you don't have a competitive advantage. If you find what they don't do and become the best at it, you'll be cruising and they will be copying you!
"Another key takeaway was the ability to execute. Every time we took a class, read a book, went to a convention, or met with another restorer, we asked ourselves 'What can we easily implement from this?' Every week we stacked new things on top of each other and this compounded over the years."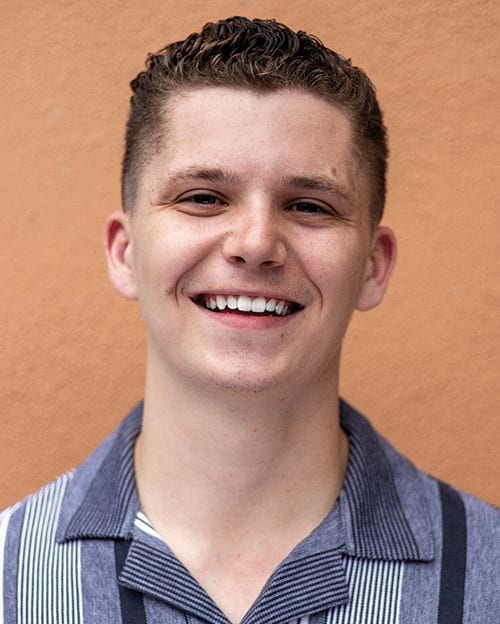 Preston Martin
Owner,
Abbotts Cleanup & Restoration
Martin born in Denver and now lives and work in San Diego. He is a second-generation contractor and restorer, and gets to work with his family every day.
"I'm fortunate to have been surrounded by restoration ever since I can remember. Helping people is my passion, and I look forward to growing with the industry and the people that surround it.
"There is no such thing as an expert. That was the most important lesson I was taught in my first days working in restoration. It was a substantial reason that I have had incredible success with my company, my employees, and my customers. I am a second-generation restorer now in my ninth year in the industry, and with the hundreds of projects and experiences I have had, there is not a day that passes where I don't learn something new about this business.
"This field of work is multi-faceted. Anyone who chooses to be a restorer will encounter these facets as highs and lows. But it is the problems, challenges, and difficulties that lead to moments of new understanding. These moments are what shapes growth, fosters new ideas and processes, and lastly will define a clear vision for a career. No matter what stage you start at, or what stage you end, never stop learning."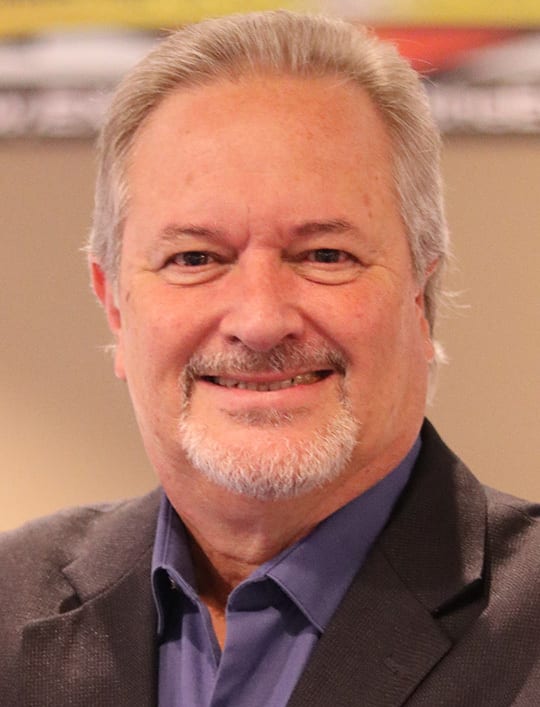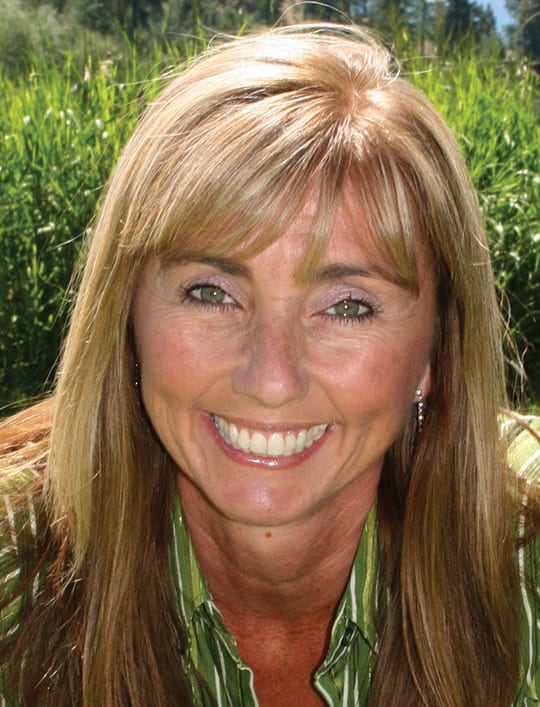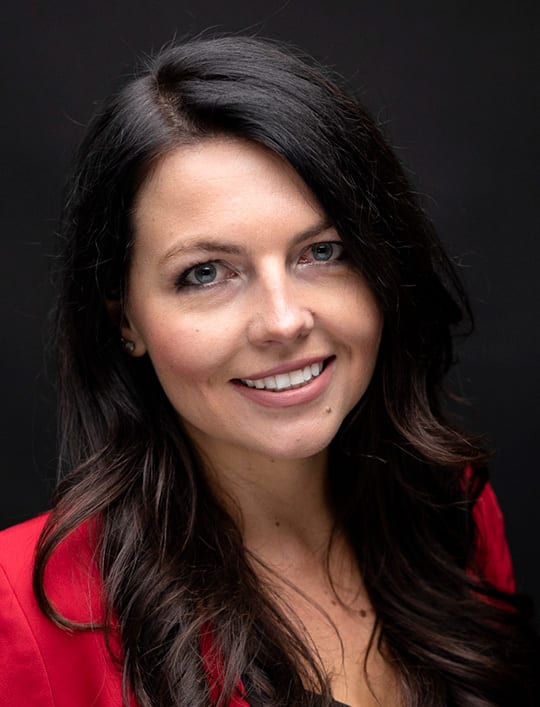 Larry Cooper
Larry Cooper founded Textile Consultants, Inc. in 1975. He is an experienced business owner from the cleaning and restoration industry with over 30 years' experience. Larry served as president of the IICRC for four years and then served on the IICRC Board of Directors for 19 years. He chaired the IICRC Standards Committee for 12 years, where he oversaw and managed the development and writing of the S500 Water Damage Standard, the S520 Mold Remediation Standard, the S100 Carpet Cleaning Standard, and the S300 Upholstery Cleaning Standard.
Annissa Coy
Annissa Coy has been in the restoration industry for more than 22 years. She owned and operated a full-service restoration company with her husband, Kevin, before jumping full-time into education. Coy and her husband teach, coach and speak in the restoration industry on many platforms through their company Firehouse Education. She is passionate about two things: Spending time with her six grandchildren and helping families who have been through a fire loss put their lives back together. In 2008, Coy was awarded Entrepreneur of The Year for outstanding entrepreneurial achievements in business. In 2016, she was the recipient of R&R's inaugural Women in Restoration Award. Coy writes articles for the industry and contributes to R&R's weekly Ask Annissa video column. She is the co-creator of Firehouse Education and innovator of Mobile Clean Systems.
Nicole Humber
Nicole Humber in the owner of Bravo Restoration and Construction in Windsor, California. Humber started in the restoration business as a receptionist in 2007. She joined Bravo in 2010 when one of her co-workers at another restoration company founded the firm. In 2016, the owner approached Humber about buying Bravo. She has been running the company ever since. Humber won the Ladder Award in 2020.